Sri Damisetty Srinivasa Naidu and his Family members established this institution with visionary and by eminent technocrats and industrialists. The institution is continuously supported by a group of technocrats and Industries and also guided by renowned professors and administrators. One of the unique features of this institution is not only adopting innovative teaching methods but also imparting practical knowledge by involving both the students and faculty in live projects. This is basically Industry - Driven Institute. It hopes to stand as a synonym for imparting quality education along with practical industrial orientation and hence there by it's a platform for "Learning by doing", where a student can launch his/her career at their own choice.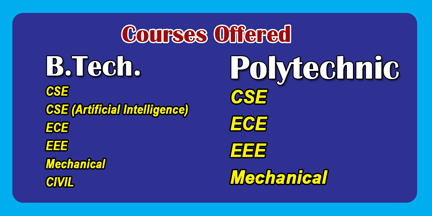 Core Values
Discipline, quality, commitment for success, urge for excellence

The Locale
The college is situated amidst lush green and serene environment suitable for growth health, knowledge and prosperity away from the hustle and bustle of the Kavali Town.

Damisetty Srinivasa Naidu's DBSIT Located in D.S.Naidu Nagar, Muddurupadu, Nellore district of Andhra Pradesh, DBSIT provides its learning community state-of-the-art facilities, infrastructure and a competent faculty. The Institute encourages collaborative learning between industry and academia as a means of reinforcing its curriculum with practical and real world experiences. It is this emphasis on a well-rounded education that makes DBSIT a preferred institute among engineering colleges in India.

The Disciplines
Computer Science Engineering.
Electronics & Electrical Engineering.
Electronics & Communication Engineering.
Mechanical Engineering.
Vision
A Strategic Vision to provide with consistent Excellence in Education and Training to the students in the fields of Engineering and Technology
Mission
To groom every student in the direction of competing with the 21st Century challenges with value based technical education embedded with vast industrial exposure and technological advancements and offer competent engineers with integrity to the industry and nation.