Welcome to Aalayam of Studies . . . . . . . . . .
Sri Damisetty Srinivasa Naidu and his Family members established this institution with visionary and by eminent technocrats and industrialists. The institution is continuously supported by a group of technocrats and Industries and also guided by renowned professors and administrators. One of the unique features of this institution is not only adopting innovative teaching methods but also imparting practical knowledge by involving both the students and faculty in live projects. This is basically Industry - Driven Institute. It hopes to stand as a synonym for imparting quality education along with practical industrial orientation and hence there by it's a platform for "Learning by doing", where a student can launch his/her career at their own choice.

Core Values
Discipline, quality, commitment for success, urge for excellence

Courses Offered:
B.Tech - CIVIL ENGINEERING - 60
B.Tech - MECHANICAL ENGINEERING - 60
B.Tech - COMPUTER SCIENCE ENGINEERING - 60
B.Tech - ELECTRICAL AND ELECTRONICS ENGINEERING - 60
B.Tech - ELECTRONICS AND COMMUNICATION ENGINEERING - 120


Founder's Message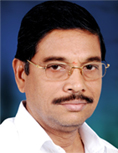 Welcome to the Aalayam Of Studies website. Damisetty Srinivasa Naidu's DBSIT provides aspiring engineers with an opportunity for excellent career. DBSIT offers Competitive technical education, industry exposure and internationally-benchmarked teaching methodologies to the Indian student community. With a mission to strive for the great standards of excellence, DBSIT has in place state-of-art infrastructure and a dedicated faculty, on an idyllic campus that is far away from the distractions of city life.
more...
NEWS/UPCOMING EVENTS